By Steven Froias
Contributing Writer
Visitors to dNB know quite a bit about our hip, historic downtown New Bedford, Massachusetts. Like the scenic seaport that boasts a working fishing port, the national historical park, and the largest whaling museum in the United States.
Yet, true fans know so much more – and now, dNB Inc. will be sharing these "Insider Tips" with the world in a monthly blog post. These special columns will give you the low down on the down low. They will clue readers in on the secret and not-so-secret, but less famous, aspects of dining, shopping, living and hanging in downtown New Bedford.
Today, we begin with a simple list of 10 THINGS TO DO IN DOWNTOWN NEW BEDFORD. See how many you do already. Or, get some new ideas for spending time downtown. Feel free to invite family and friends along by sharing your new insights into the urban heart of New Bedford with them!
In no particular order, here are 10 THINGS TO DO DOWNTOWN IN NEW BEDFORD: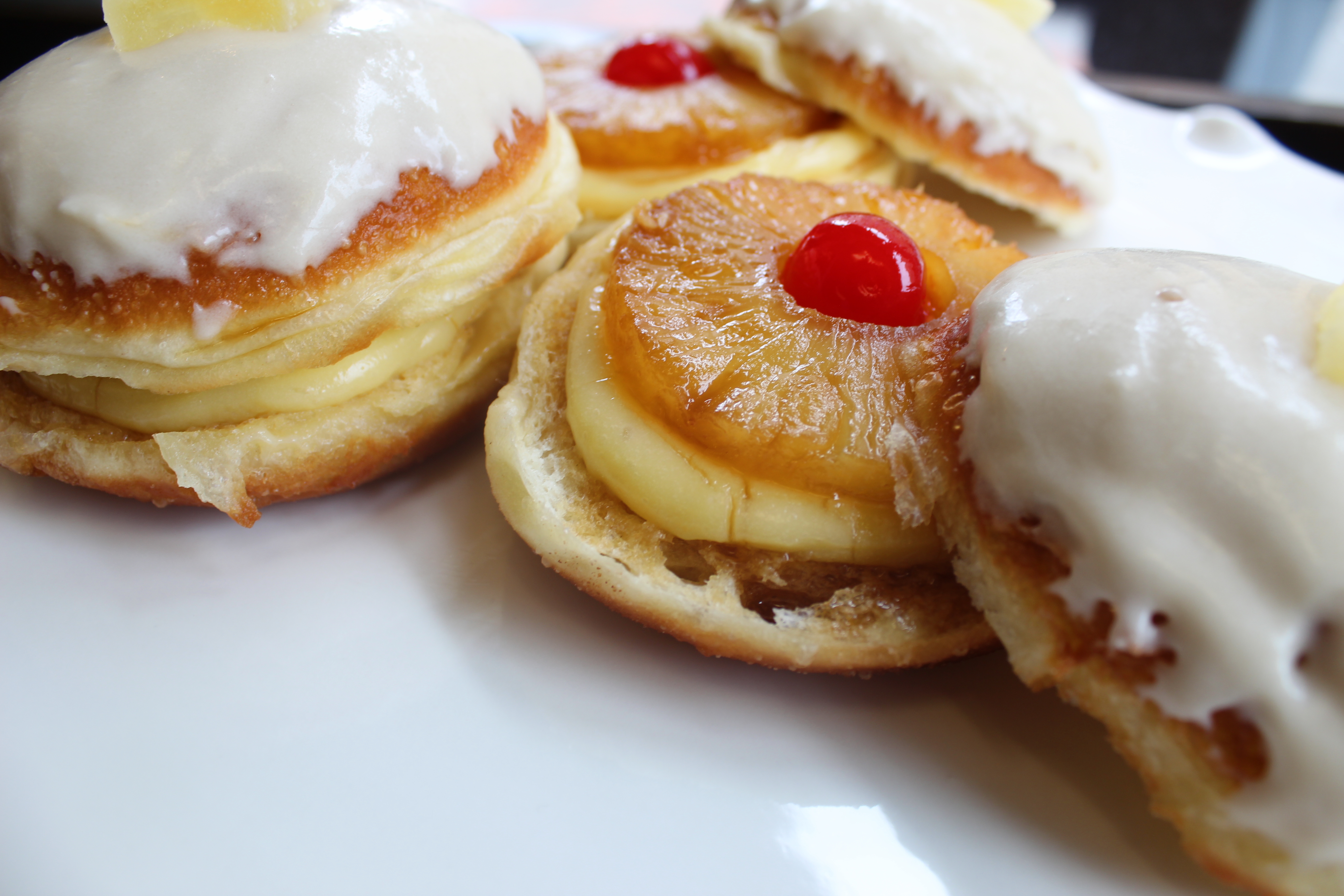 DONUT REVEAL: Insider's know to follow The Baker on Facebook and Instagram to learn that weekend's specialty donut. They know even better to show up at least 15 minutes before the 8:00 a.m. opening time on Saturday and Sunday at 562 Pleasant Street to ensure they can claim their own donut – or dozen. The reveal of each week's doughy delight is as eagerly anticipated as the Mueller Report. But if you follow The Baker on social media, nothing is redacted!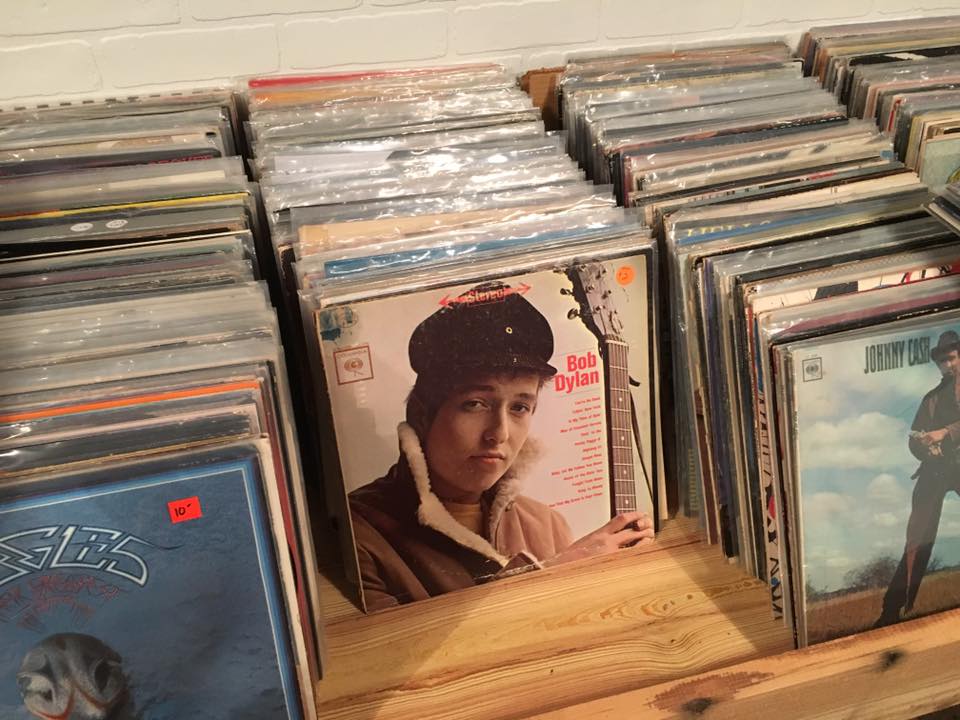 PLUNDER YESTERDAY: From Cottage Antiques on Union Street to Purchase Street Records and The Mad Lila on Purchase Street, relive your glory days through knick-knacks, vinyl records and vintage clothing. Remember – you're only as old as you feel – and as young as you shop in downtown New Bedford. And the nice thing about indulging nostalgia as you get older…is a higher credit limit!
SHOP FOR TOMORROW: If you'd rather discover what's next than what's past, fashion forward spots like Calico on Union Street and Celia's Boutique can outfit you for any occasion from lunch to launch party. Embrace being fabulous and grab that pair of Leopard Print Sandals. Because you can't claim to be from New Bedford until you've navigated cobblestone streets in high heels.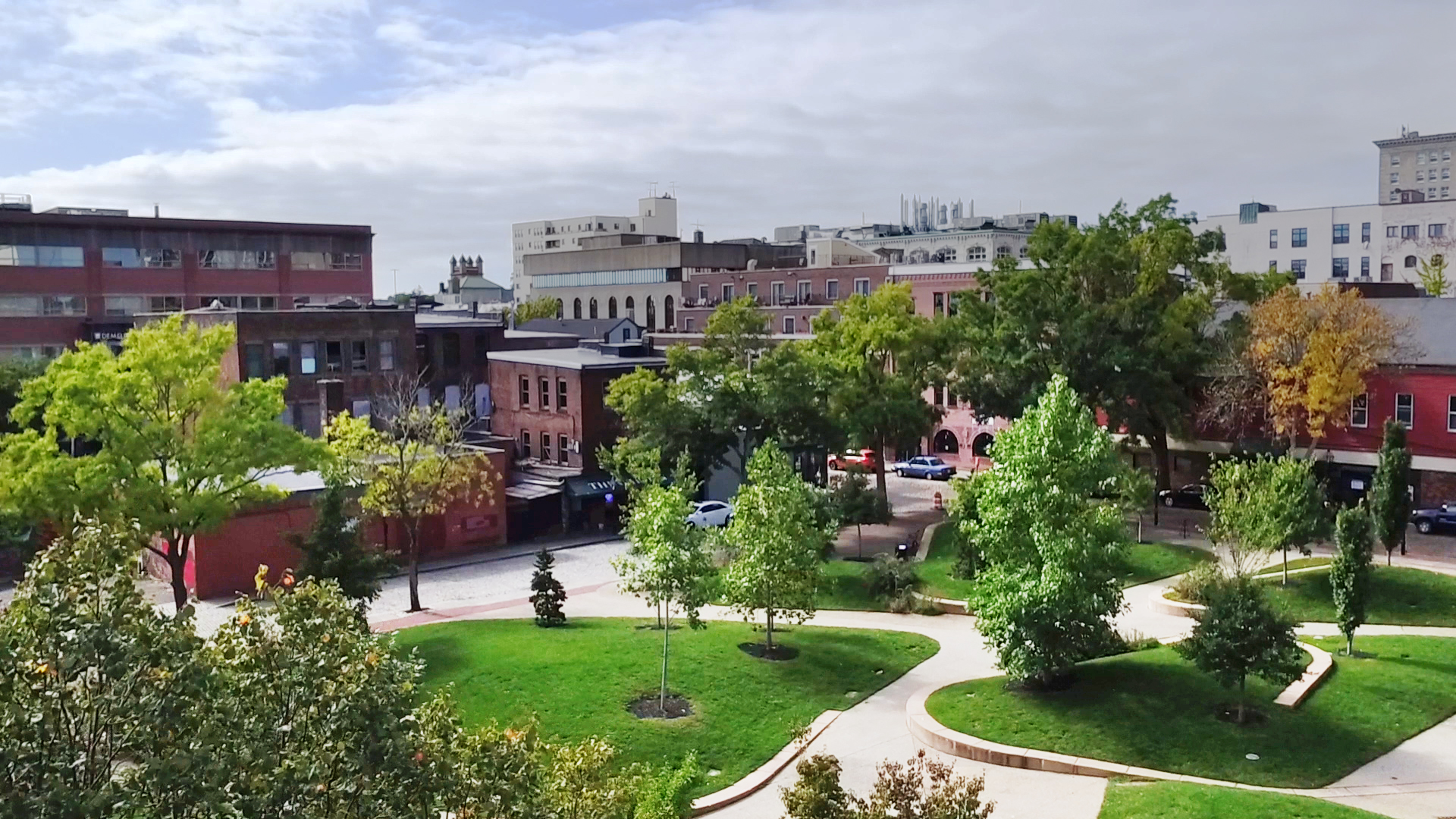 YOUR GRASSY KNOLL: When you need to get away from it all, grab a book and claim your spot on a grassy knoll in Custom House Square Park. The elegantly designed block is your urban oasis amidst a sea of historic architecture. The gently rolling hillocks lend themselves to a deep read on a bed of green while the world floats by all around you… When you get bored, you can catch the wild artists of the Co-Creative Center spilling out the garage door to paint the town red. Literally.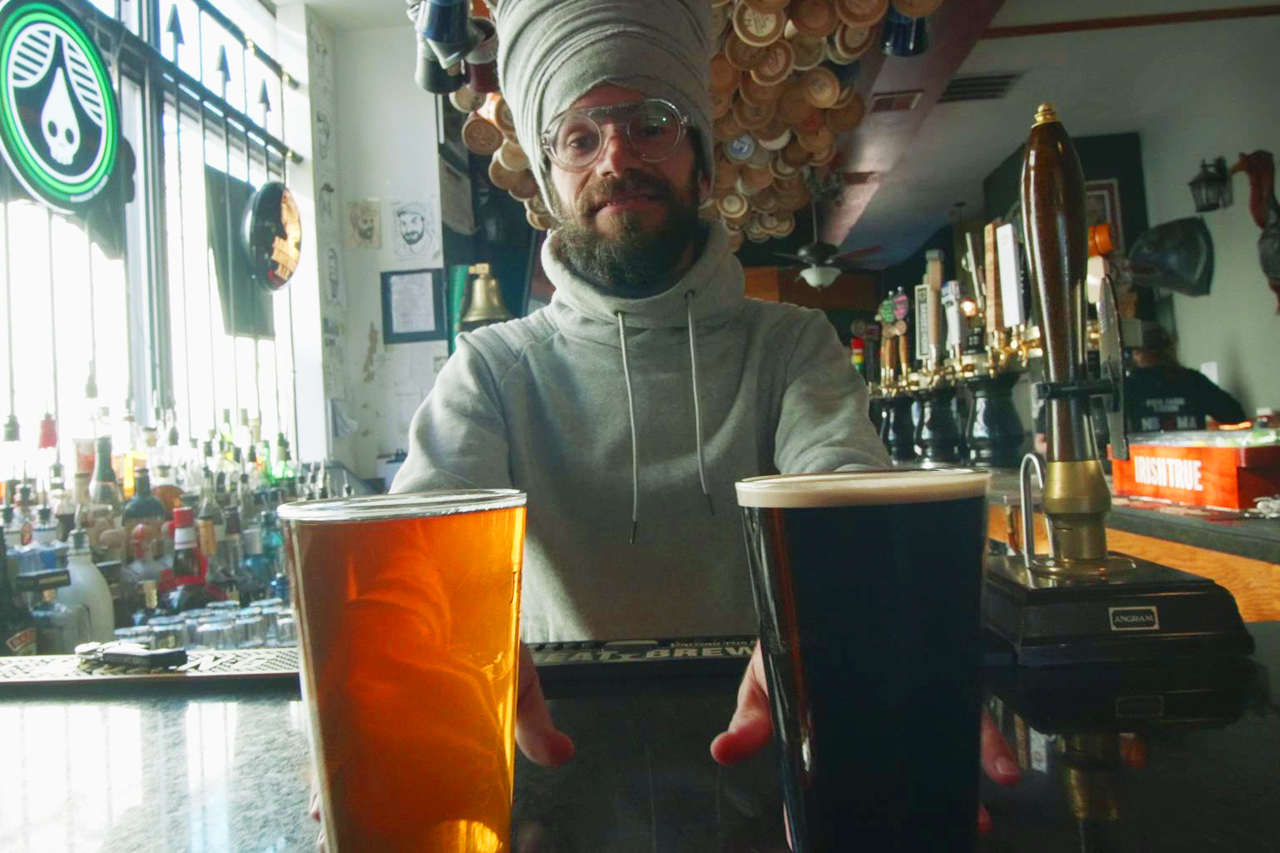 THE ART OF BEER: Getting your cultural fix doesn't have to be a chore – thanks to The Pour Farm Tavern. You can choose a brew from their carefully curated menu – and see some art at 780 Purchase Street. That's due to the monthly exhibits featuring the work of local artists as curated by critic Don Wilkinson. The shows have become a staple of the tavern – and a Who's Who rotisserie of area visual notables.
GET A TATTOO: It took years to get a storefront tattoo parlor in New Bedford – it will only take you one night of liquid courage to get that Black Panther you've been wanting on your butt at New Bedford Tattoo Parlor, 39 Union Street. Better yet, do it when you're sober and let your loved one know how you feel about them with a signature tat. Nothing could ever go wrong with that…. But seriously, the folks here are tattoo artists; ink is their pigment and your body is their canvas.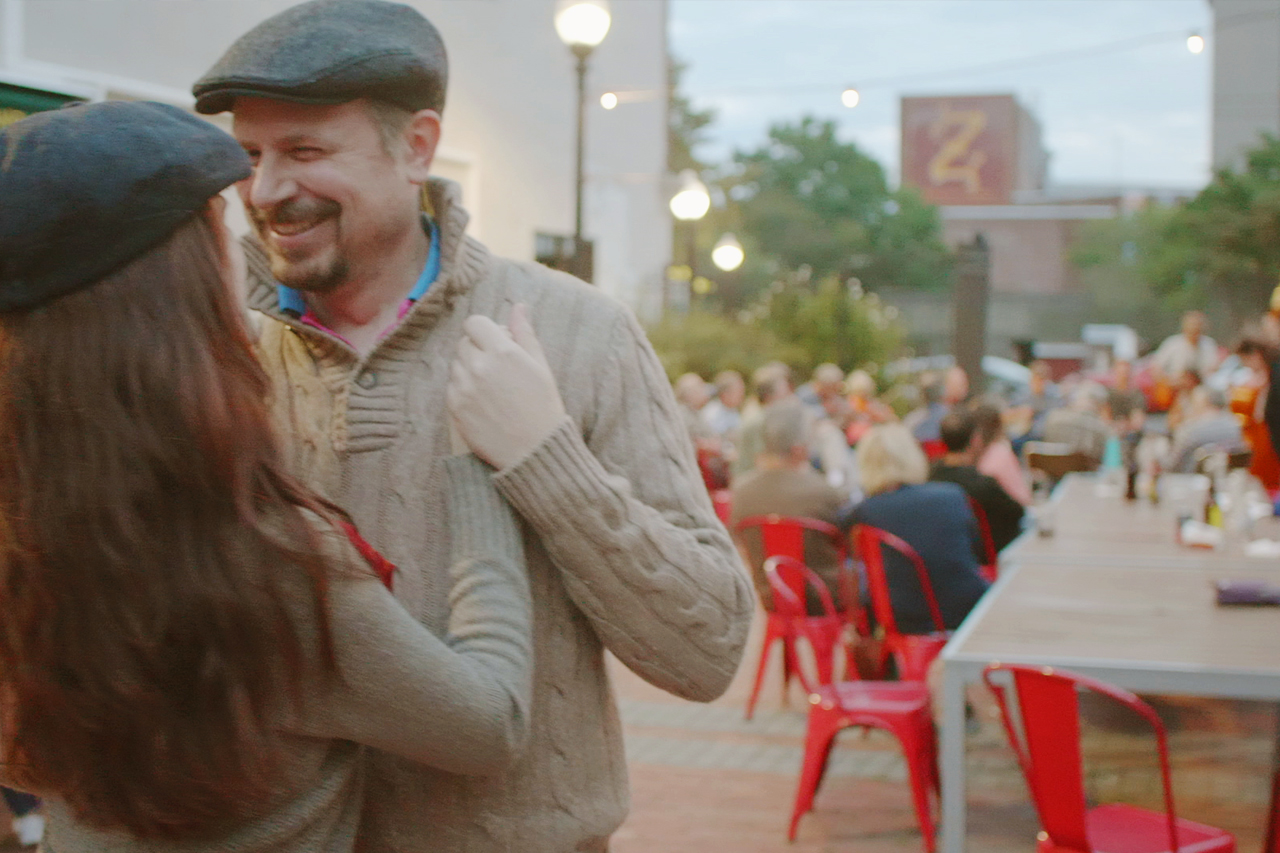 EAT OUTSIDE: New England summers are fleeting things; you gotta grab 'em and hold 'em while you can! So take the opportunity to dine as our ancestors did – outside and in a loincloth. Well, maybe not that extreme. Appropriate attire is required even for outdoor dining! In Wings Court you can grab some grub from Destination Soups, order from Brick Pizzeria and even imbibe from Pour Farm Tavern (after checking out the art inside). In addition to these come-as-you-are spots, be on the lookout for streetside tables at a select number of downtown eateries, too.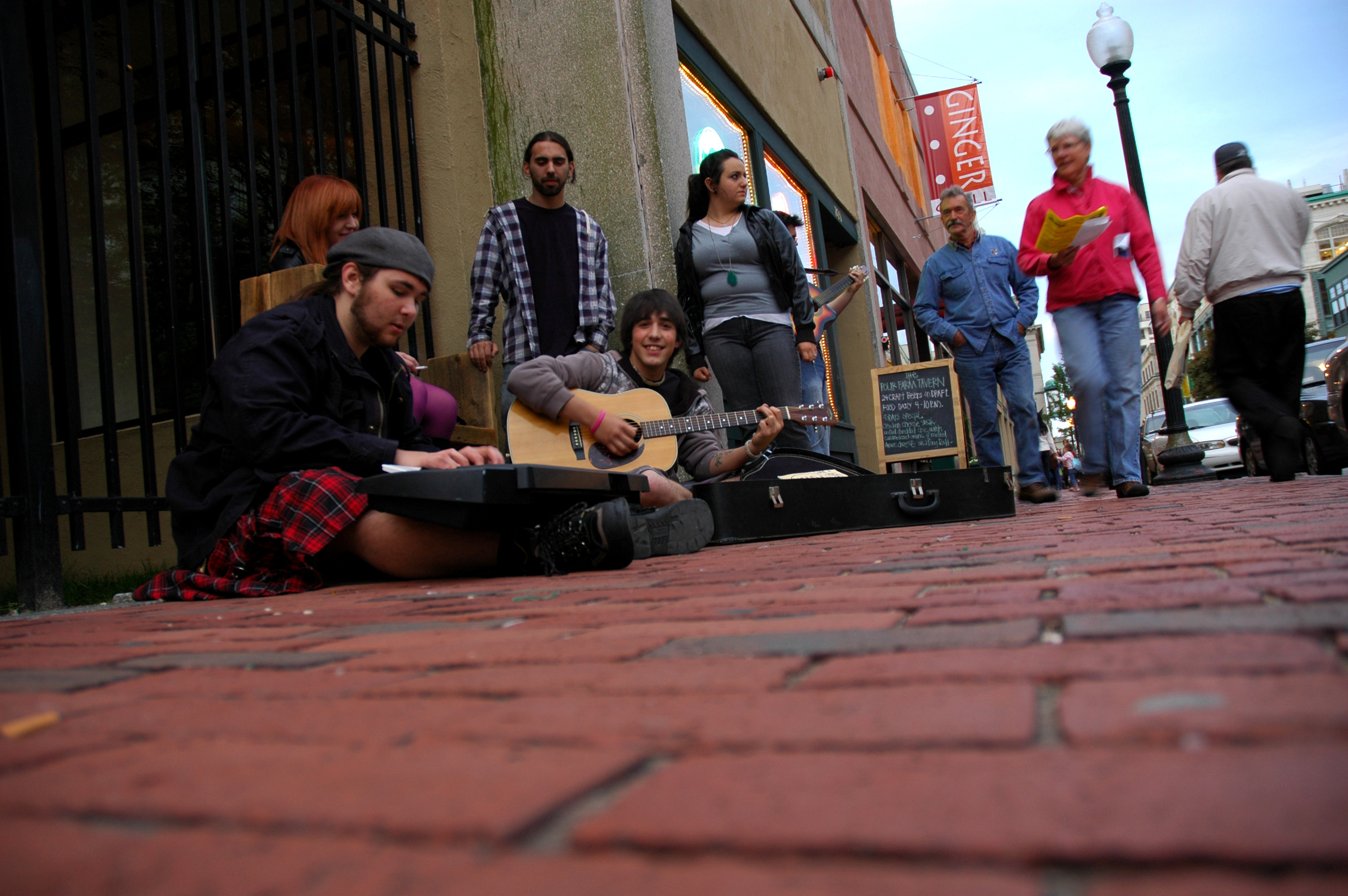 MAKE MONEY: If ever a city appreciated its buskers, it's New Bedford. We've had some legendary musicians play on our street corners, but it's a fickle trade and constantly in need of new blood. Don't be shy. Grab that guitar or sax and stake your claim to busking real estate in downtown New Bedford. Just don't forget to pass the hat.
Finally, BE RESILIENT: We don't want to leave the fellas out of being in fashion. So here's a twofer: Make a fashion statement and prepare yourself for the catastrophic effects of climate change by shopping for gear at New Bedford Ship Supply at 108 Front Street. Only a pair of fishing waders and boots worthy of the Perfect Storm will see you through the coming decades. Want to increase your odds of survival? Grab some Carhartt gear from Carter's at 55 William Street. They've been around for 50 years; they know a thing or two about resilience!