Experienced downtown business people pass their expertise on to less experienced members of the downtown business community in Downtown New Bedford, Inc's Business Partnership Program. Members of the organization's Board of Directors volunteer their time to work with the less seasoned younger generation of Downtown entrepreneurs. By sharing their experience, these board members help other Downtowners to succeed just as they have, and a more prosperous downtown benefits all of us.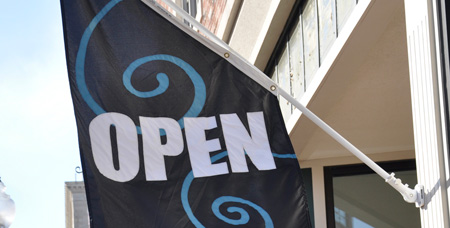 Current or potential downtown business people interested in participating should contact the Downtown New Bedford, Inc. office at 508-990-2777. They will be paired with DNB, Inc. Board members with expertise in the areas where they are seeking assistance.
Writing a formal business plan
Setting up a bookkeeping system
Budgeting
Cash flow management
Marketing, branding and advertising
Preparing for tax time — record retention
Dressing the part … putting your best foot forward
Finding a location for rent or sale
Help negotiating the maze of city departments and regulations.

Writing press releases
General legal matters
Financing
Real estate matters
Human relations policies & procedures
Hiring practices
Open houses & grand openings
Historic Commission regulations
Historic Tax Credits